Update Date: 11/08/2018
Basemap Data Source: Rhode Island Department of Transportation RIDOT Roads (2016) (Link) (Copyright: Rhode Island Department of Transportation (RIDOT))
Coverage: Rhode Island State Highway System
Layers: RIDOT_Curve (2,048 Events), State_Route_LRS (66 Routes)
Format: RIDOT_Curve_v02.gdb
Dataframe: GCS_North_American_1983 (GCS), NAD_1983_StatePlane_Massachusetts_Mainland_FIPS_2001 (Meters) (PCS)
Download Link: Please contact Ai Research Group for instructions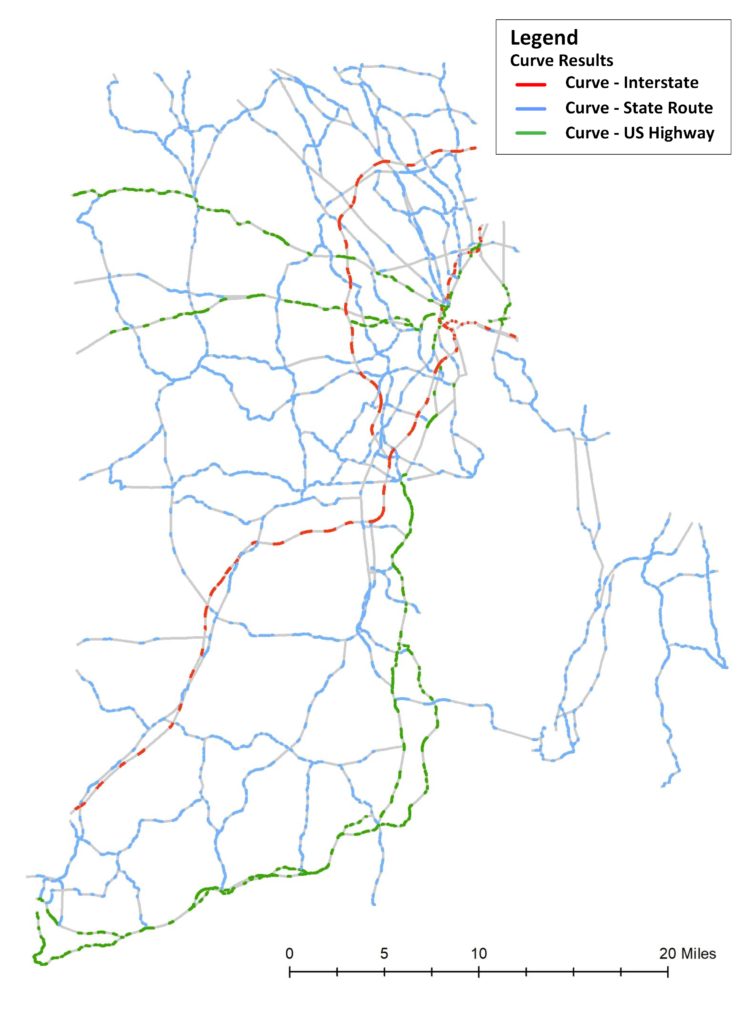 Definition – The curve inventory results will include all the properties that are necessary for safety analysis or other applications. Depending on different basemap formats, the curve inventory will at least include the following attributes and represented based on the corresponding linear reference system.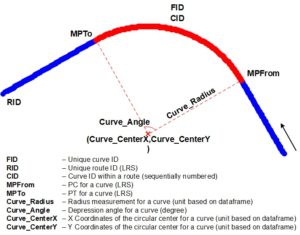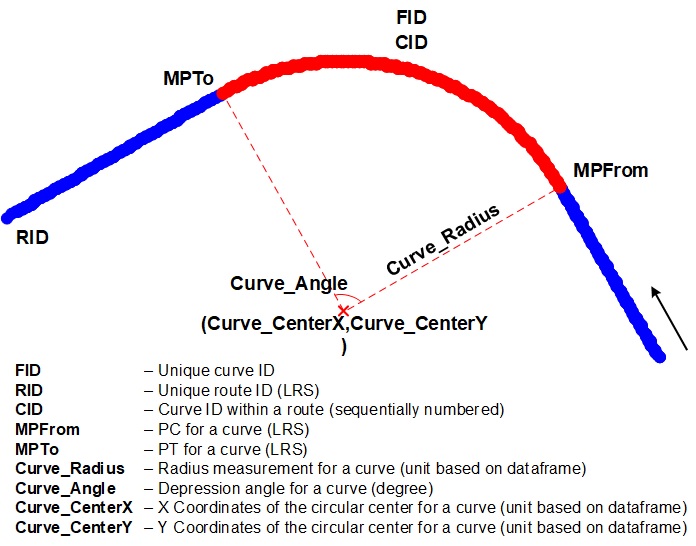 Citation – If the results and the datasets are used for academic publication, please appropriately cite the basemap data source (as listed in the corresponding result section) and the following paper in the publication.
Ai, C. and Tsai, Y. (2015). "Automatic Horizontal Curve Identification and Measurement Method Using GPS Data." ASCE Journal of Transportation Engineering, 141(2), 04014078
Disclaimer – All the results and information for the horizontal curves on this website were derived ONLY for academic research purposes. The Ai Research Group derived the results based on the publicly available data at the time of processing, but it does not guarantee any changes in the data sharing policy of the hosting agencies. Please contact the data hosting agencies for more information. The copyright of the data belongs to the data hosting source as the copyright text indicates. The Ai Research Group has internally evaluated and validated the results before it releases any results on this website, but it does not guarantee the quality and the accuracy of the results, nor imply any of its potential applications. Please use the data and the results at your risk, and please use the data ONLY for academic purposes.