Ai Group dedicates its effort towards establishing a comprehensive, spatially-enabled transportation infrastructure and asset data platform to better manage, support and sustain the current and future transportation infrastructure system, via employing imagery, mobile LiDAR, and GPS/GIS technologies, and developing computer vision, machine learning, and spatial analysis methods.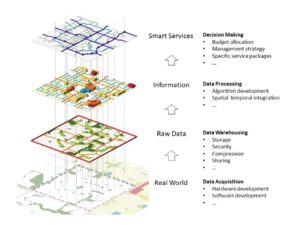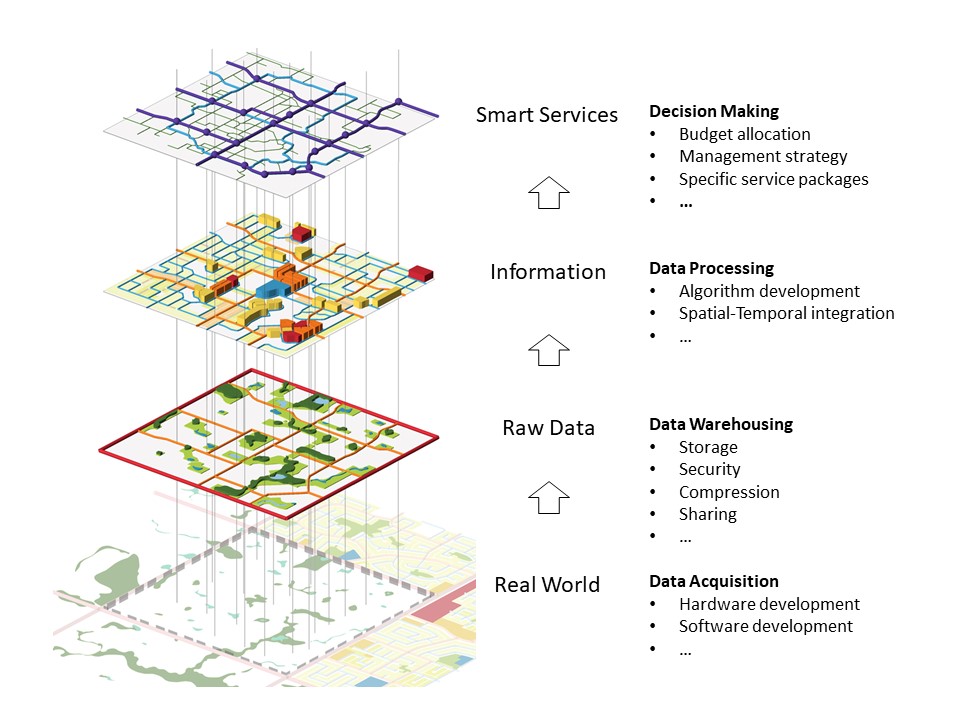 Ai Group will continuously look for talented undergraduate, graduate and postdoctoral researchers. Research assistantship and other sponsorship will be provided for qualified candidates. For undergraduate research assistantship, please check on the UMass Amherst Student Job Board, where openings in Ai Group will be posted periodically. For graduate research assistantship, please refer to the Graduate School Admission Office for general requirements, and email Dr. Chengbo Ai with your recent CV and names of your references. For postdoctoral researchers, please directly contact Dr. Chengbo Ai to further discuss your research interests and plan.
Recent Group News
[2019-09-23] Nvidia Accelerated Data Science Grant. Thanks for Nvidia's Accelerated Data Science Grant. Our proposal on pedestrian infrastructure analysis using LiDAR point cloud was awarded a couple of Titan Vs. Let's map more sidewalks!
[2019-08-30] Welcome a new member. Xinyang Ye received his bachelor degree in Railway Engineering from Southwestern Jiaotong University and joined Ai's Group to pursue his Master in Transportation Engineering. Welcome!
[2019-08-10] "Wazowski" arrived at our group. "Wazowski" is a 4-GPU workstation for small-scale deep learning tasks. We are excited to get it started for handling billions of LiDAR points.
[2019-04-10] Best Poster in MassDOT Transportation Innovation Conference. Congratulations, Qing for winning the best poster in MassDOT Transportation Innovation Conference. The research title is "Deep-Learning-Enabled LiDAR Point Cloud Segmentation for Intelligent Sidewalk Inventory". Congrats to Harris and Katerina as well (Picture source: Katerina).
[2018-12-18] Welcome a new member. Yash Shah received his Bachelor degree from Electronics and Telecommunication Engineering at Pune Institute of Computer Technology and started pursuing his Master in Electrical and Computer Engineering at UMass. Welcome!
[2018-11-06] Papers accepted in ICTD 2019. Paper titled "Utility Tunnel Route Optimization for New Development in Urbanized Areas" and "Development of A Nationwide Horizontal Curve Inventory Using Open GIS Data" have been accepted by the International Conference on Transportation & Development 2019.
[2018-09-04] Welcome new members. Qing Hou received his Master degree from Sun Yat-sen University in Intelligent Transportation Systems Engineering in June 2018 and joined Ai's Group to pursue his Ph.D. Yuhao Wang joined Ai's Group to pursue his Master. Welcome!
[2018-07-28] Paper accepted in JRRT. A paper titled "Robust Rail Track Fastener Identification Under Extremely Low Illumination" has been accepted in the Journal of Rail and Rapid Transit.
[2018-06-16] "Theodore" arrived at our group. "Theodore" is a RIEGL VMZ-2000 mobile LiDAR system. In collaboration with Dr. Colin Gleason, we at UMass Amherst become one of the few institutions that have the capacity to conduct mobile LiDAR scan for both ground transportation and maritime applications.
[2018-04-16] Paper accepted in CACIE. A paper titled "A Nonballasted Rail Track Slab Crack Identification Method Using a Level‐Set‐Based Active Contour Model" is accepted in Computer-Aided Civil and Infrastructure Engineering.
[2018-02-09] Paper accepted in TRR. A paper titled "Identification of Site Characteristics for Proactive High-Friction Surface Treatment Site-Selection Using Sensor-Based, Detailed, Location-Referenced Curve Characteristics Data" is accepted in Transportation Research Record. I am glad that some of my previous work at Georgia Tech became part of the publication on this topic. Good job! James and Cibi!