Welcome to Ai Research Group at UMass Amherst! 
Ai Research Group makes a continuous effort towards establishing a comprehensive, spatially-enabled transportation infrastructure and asset data platform to better manage, support and sustain the current and future transportation infrastructure system, via employing video-log imagery, mobile LiDAR, and GPS/GIS technologies, and developing computer vision, machine learning, and spatial analysis methods. The studies in Ai Research Group are motivated by the challenge that all transportation agencies are currently facing and will continue to face: The conflict among the increasing demands on transportation systems, the continually aging transportation infrastructures, and the stringent labor and financial resources. Such a challenge bears an urgent, yet a long-lasting need for an intelligent way to construct a reliable and cost-effective transportation infrastructure system.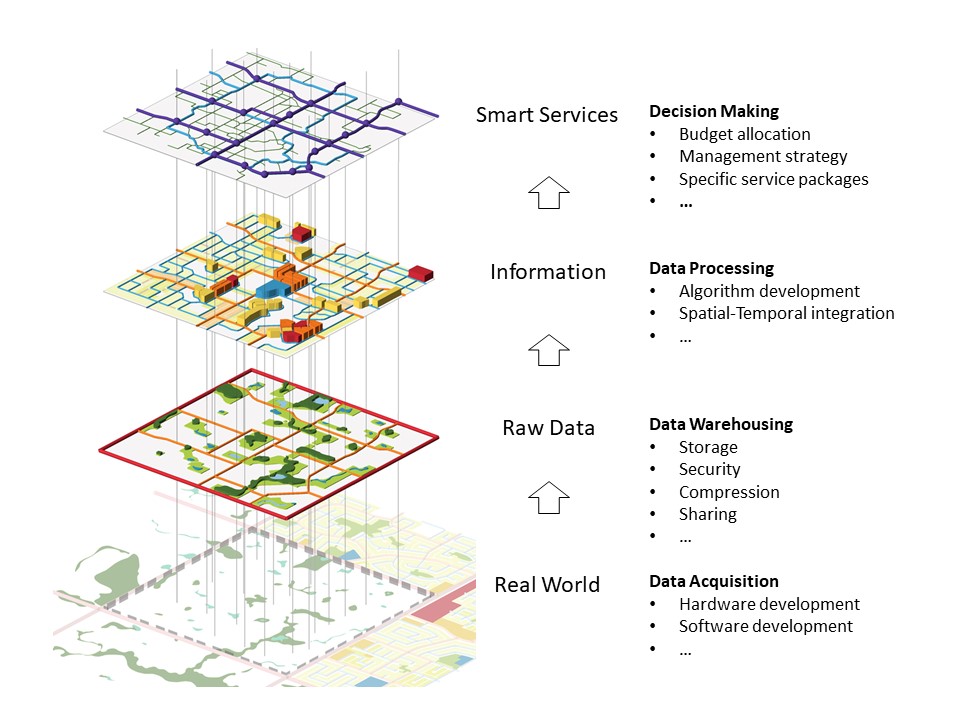 Ai Research Group will continuously look for talented undergraduate, graduate and postdoctoral researchers. Research assistantship and other sponsorships will be provided for qualified candidates. For undergraduate research assistantship, please check on the UMass Amherst Student Job Board, where openings in Ai Research Group will be posted periodically. For graduate research assistantship, please refer to the Graduate School Admission Office for general requirements, and email Dr. Chengbo Ai with your recent CV and names of your references. For postdoctoral researchers, please directly contact Dr. Chengbo Ai to further discuss your research interests and plan.
Recent Group News
A paper titled "Robust Rail Track Fastener Identification Under Extremely Low Illumination" has been accepted by the Journal of Rail and Rapid Transit. Instead of developing a new algorithm for fastener detection, this paper developed an algorithm for illumination adjustment to improve the performance of any generic detection algorithm.

All the state-maintained highway network in Massachusetts has been processed using the automated horizontal curve identification algorithm, including 171 numbered route, containing more 13,422 horizontal curves. Hopefully, this will become the first step for a more ambitious plan utilizing the automated method.

In collaboration with Dr. Colin Gleason, we at UMass Amherst become one of the few institutions that have the capacity to conduct mobile LiDAR scan for both ground transportation and maritime applications.

A paper titled "A Non-Ballasted Rail Track Slab Crack Identification Method Using a Level Set Based Active Contour Model" is accepted in Computer-Aided Civil and Infrastructure Engineering (CACAIE). The paper is based on the collaborative studies among five universities in both the United States and China. Way to go, team!

A paper titled "Identification of Site Characteristics for Proactive High-Friction Surface Treatment Site-Selection Using Sensor-Based, Detailed, Location-Referenced Curve Characteristics Data" is accepted in Transportation Research Record. I am glad that some of my previous work at Georgia Tech became part of the publication on this topic. Good job! James and Cibi!